"Courage does not always roar. Sometimes courage is the quiet voice at the end of the day saying, I will try again tomorrow"
Mary Ann Radmacher
Counselling & Psychotherapy in Cottingham
                                              Our mental health is every bit as important as our physical health and deserves just as much care and attention.
Welcome to "The Burrow" Counselling and Psychotherapy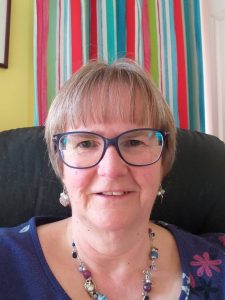 Hello, and Welcome to The Burrow.
My name is Sue Wong. I provide individual and couples counselling/psychotherapy for adults, from my private practice 'The Burrow', based in a quiet residential area of Cottingham, and also from an office on Princes Avenue, Hull.

People come to counselling for many different reasons some of which may reflect your own need, such as:
Anxiety,
Depression,
Bereavement,
Low self esteem,
Lack of confidence,
Stress (for example due to work, family relationships or health)
Trauma (past or present),
Transitions in life (for example, redundancy, illness, retirement)
Difficulties in relating to other people
Some of the ways Counselling can help you are:
• To gain confidence to live life the way you'd really like to
• Improve communication skills and relationships with others
• To learn self-help strategies to manage the symptoms you are experiencing
• Help you better understand yourself and how you relate to others
Counselling and psychotherapy can help us to understand and come to an acceptance of our past and present, enabling us to move forward in life. As the C.S. Lewis quote above says, "you can't go back and change the beginning, but you can start where you are and change the ending".
It takes courage to take the first step to seeking the support you need, and therapy can be costly. While you may need to talk to someone, you may face a long wait for NHS or other free at point of contact/low cost counselling services.  As a qualified Psychotherapeutic Counsellor, in Private Practice, I charge £45/hour for individuals, and £60/hour for couples. I do not currently have a waiting list.
Clients wanting individual therapy are seen at my office in Cottingham Monday-Thursday 9-4 pm.
Due to space restrictions clients wanting couples therapy are currently seen in rooms on Princes Avenue, Hull. Appointments are available on Thursdays 9-4pm, or Saturday morning 9-1 pm.
If you have any questions please take a look at the FAQ's page, or feel free to use the contact form to ask me directly.
To arrange to speak to me and/or to book an appointment, please contact me via the contact form, or by leaving a message on my phone: 07598 237236. I aim to respond to messages within 24 hours.