"Courage does not always roar. Sometimes courage is the quiet voice at the end of the day saying, I will try again tomorrow"
Mary Ann Radmacher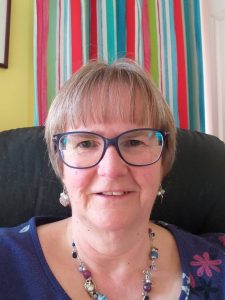 Counselling & Psychotherapy in Cottingham
                                              Our mental health is every bit as important as our physical health and deserves just as much care and attention.
About Me
Introduction
By way of introduction let me start by saying, I've been where you are. I took that first step into counselling and psychotherapy  myself when life felt overwhelming. (Blog Post: Booking the first appointment. How hard can it be?) . It was scary at the time, but the experience of being heard, without judgement, helped me to rebuild my life after a stressful, work related, experience.
Now I am in the privileged position of sitting in the opposite chair, helping others to make sense of their world and relationships.
So who am I?
My name is Sue Wong and I am a Psychotherapeutic Counsellor. I work from my Private Practice "The Burrow", based in Cottingham.
My working background is in fostering, education and before that nursing. This has given me a wide range of experience working with people of all ages over the last 35-40 years. Along with training in Transactional Analysis (TA), this both underpins and complements the work carried out with clients in counselling.
I enjoy working creatively with clients, using a variety of approaches, particularly if a client feels 'stuck'. Using more creative approaches in therapy, can help to reach those parts of us that may be missed by talking alone. There are sand tray, drawing, fairy stories, cards and other creative options available to clients to choose from should they wish to.
During my fostering career I gained training, and experience, into the effects of trauma and poor attachments on the lives of children and adults. This continues to be an area of interest for me. Knowledge of the impact of early childhood separation, for what ever reason, on childhood attachments, informs much of the work I do with counselling clients. I am also interested in the ongoing impact on adults of being sent away to Boarding School as children, an experience that I had myself in the 1970's. You can find a couple of blog posts that I wrote about my own experiences of Boarding school here.
Why did I choose Transactional Analysis?
Because it offers a theoretical model that explains, in relatively simple language, how our experiences shape us and pave the way to how we develop into the adults that we become. More importantly than that though, it offers hope for change. Hope to change the more unhelpful patterns of behaviour and ways of relating to other people, and ourselves, that we often hang onto long after its usefulness has left us. It can offer hope for personal development, for healing from trauma and just as an understanding of why we do what we do.
TA has three underpinning principles;                                                                                                                                                                                                 
That people are OK
People can think 
And that people can change
Qualifications:
UKATA Diploma in Transactional Analysis Practice
Advanced Diploma in Psychotherapeutic Counselling
Certificate in Couples Counselling
Certificate in Interpersonal Neurobiology
Certificate in Online and Telephone Counselling
Foundation Certificate in Transactional Analysis
TA 101
I undertake regular supervision, to both monitor and develop my counselling practice in accordance with UKATA and UKCP guidelines, and abide by their Codes of Professional Practice.
As part of providing an ethical and safe service for clients I also hold a current enhanced DBS certificate for Children and Adults, and Professional Indemnity Insurance.
If you have any questions or would like to book an appointment, you can contact me via the contact form, or by leaving a message on my phone: 07598 237236. I aim to respond to messages within 24 hours.